New law on the Quebec Public Curator: To better protect ourselves and our loved ones
0 PDU
This event is presented in French only.
---
As part of its partnership with Option consommateurs, the CSF presents a free webinar for the public.
Incapacity is a sensitive issue that affects all Quebecers. No one is exempt and, as with insurance, prevention is better than cure.
During this one-hour webinar, Public Curator Julie Baillargeon-Lavergne explains the role of the Quebec Public Curator and the changes brought about by the Act to better protect persons in vulnerable situations, which passed into law on November 1, 2022.
Presented in a simple and accessible format, with host Pierre Craig, this event is an opportunity for everyone to better understand how the changes will contribute to improving the protection of vulnerable people while safeguarding their autonomy.
Me Julie Baillargeon-Lavergne, Quebec Public Curator
Fermer
A member of the Quebec Bar since 2007, she began her career at the Office of the Public Curator of Quebec the same year as a litigator. She then held the position of legal coordinator before being appointed assistant to the director general of legal affairs in 2017. In 2018, she was appointed Executive Assistant to the Public Curator of Quebec and later became Secretary General and head of the Office of the Public Curator.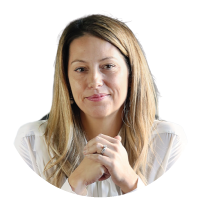 Pierre Craig, journalist and host
Fermer
He holds a bachelor's degree in sociology from the Université de Montréal and has contributed as a journalist or host to several major public affairs programs, first on Radio-Canada radio and television, including Le point, Enjeux, Montréal ce soir, L'heure du midi and La Facture.