Attend the 2022 Annual General Meeting
The nomination period is now closed!  More information will be coming soon.

Start by being a delegate

Be one of the 345 advisors who will attend our Annual General Meeting on June 15 as delegate for your region. You'll represent the CSF's 32,000 members and help elect one director to the CSF's Board of Directors.
On the same date, you're also invited to attend ProLab CSF, a training event and a great professional development opportunity. The training will be delivered virtually or in hybrid mode, depending on health measures in place on the date of the event. Stay tuned for more details.
March 8 - 4:30 p.m
Deadline for submitting applications
You may also submit an application for the position of director elected by the AGM

If you are submitting an application to be a delegate at the AGM, you can also complete the application form to become a director elected by the AGM.
Your application must be signed by 5 duly authorized persons and will be submitted to a vote at the AGM of June 15 if you are elected delegate.
CSF's Board of Directors
8
directors elected by members (including 1 at the AGM)

5
directors appointed by Quebec's Minister of Finance
 
March 8 - 4:30 p.m
Deadline for submitting applications
---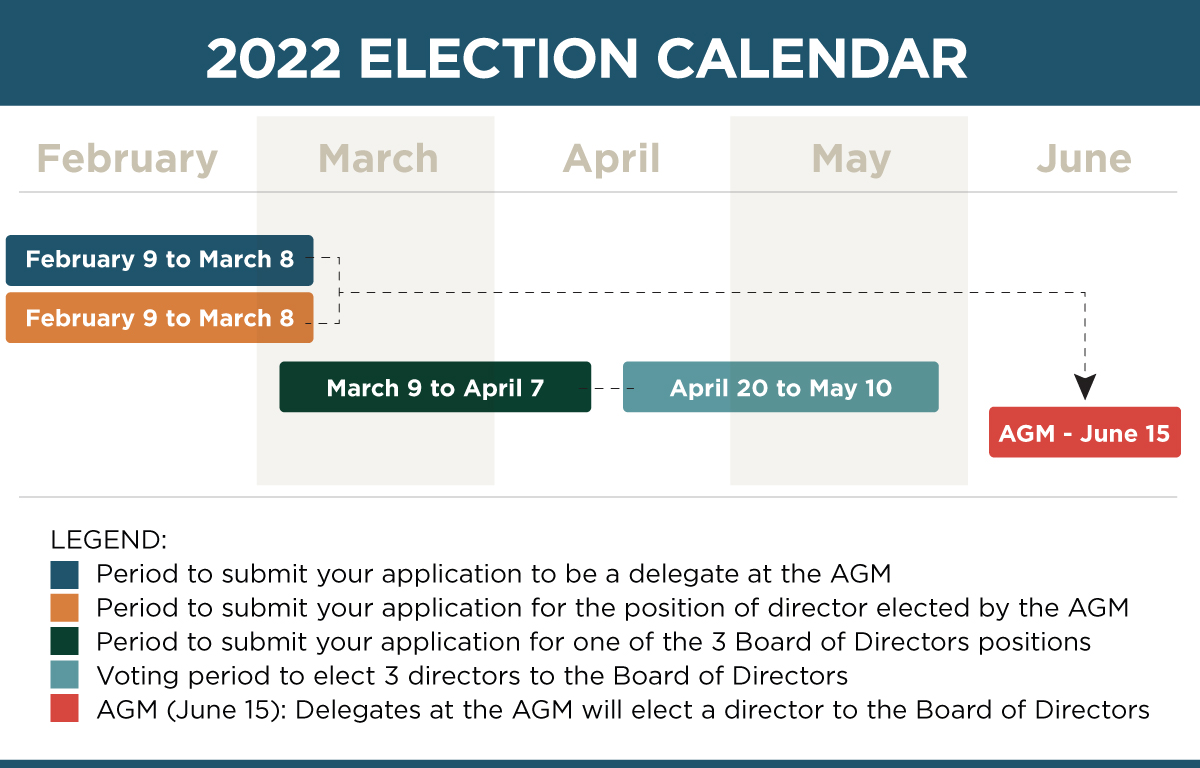 Please note that these events are held in French only.
ProLab CSF 2022
Stay tuned! The CSF ProLab returns on June 15 indoor.

More information to come.
Board of Directors
The Board of Directors is made up of members elected by their peers and five independent directors appointed by the Quebec Minister of Finance.
Committees
The Board of Directors can count on the support of various committees to which it can entrust the mandate to discuss certain matters in order to help it in its decision-making.